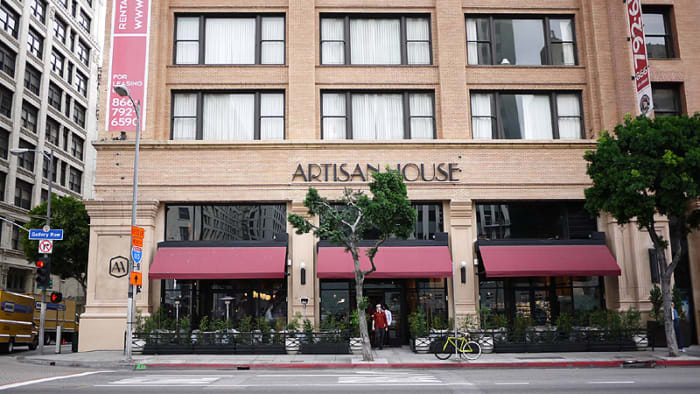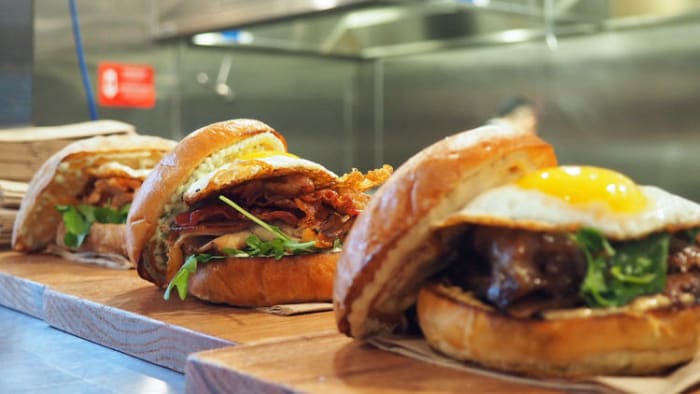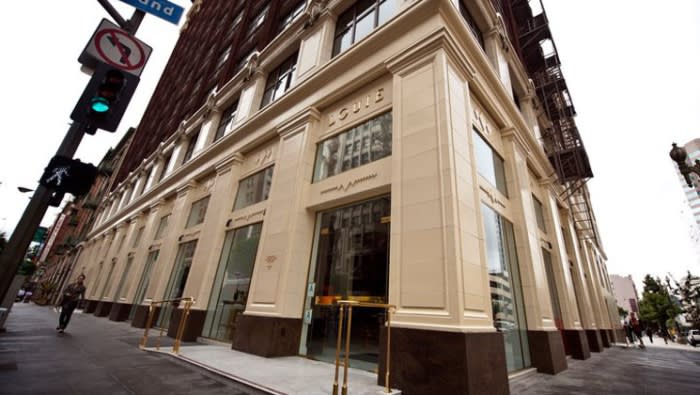 It's just not the weekend without a long and leisurely brunch. If you find yourself in Downtown Los Angeles – and really, , you should () – be sure to check out our picks for the Top 5 weekend brunch spots to satisfy this weekend requisite.
1. Artisan House – 600 S Main St
knows where it's at – Artisan House – so who are we to argue? A sprawling buffet of breakfast faves (as well as $10 bottomless mimosas!) greets you when you step inside this historic-meets-hip space. Part restaurant part local marketplace, Artisan House's passion for supporting small, local businesses and dedication to creating a friendly, comfortable gathering space makes it a jewel in DTLA's crown.

2. Bottega Louie – 700 S Grand Ave
One of DTLA's restaurants and gourmet markets, serves up more than just macarons with its selection of savory (in addition to its infamous cafe and patisserie sweets, of course). On weekends, pop into the grand dining hall where brunch options include lobster hash, eggs benedict, and lemon ricotta pancakes. Or just go for favorite lunch items like a meatball parmesan sandwich and tartufo pizza.

3. Zinc Cafe – 580 Mateo St

Welcome to the newest attraction in DTLA's Arts District: . Open breakfast, lunch, and dinner, the pinnacle of Zinc Cafe's dining experience is it's Weekend Brunch, where it serves up a familiar selection of eggs and omelettes as well as freshly house-made breads and breakfast baked goods. Here it's all about comfort. Grab a cup of coffee and relax in the open-kitchen/courtyard dining area, which provides a nice respite from the hustle and bustle of nearby city streets.

4. Tuck Hotel & Restaurant – 820 S Spring St

Tuck Hotel & Restaurant recently opened it's doors down on Spring Street and it immediately caught our attention. The restaurant's concept is simple: Age of the Egg. Yes, you will find a fried egg on just about everything, any meal of the day, which suits us just fine. Brunch essentials include the smoked turkey sandwich with pancetta (an elevated take on a classic) and a play on a smoked salmon bagel with avocado, wasabi mayo, spring onions, and – yes – a fried egg.

5. Manuela – 907 E 3rd St

Effortlessly casual Southern comfort food served straight-up, no-frills in a space studded with continually-rotating collections of high-end art (thanks to ), is a juxtaposition of seemingly disparate things that somehow all works together. Hot hush puppies served with soft, molasses-sweetened butter, country ham sliced so thinly it falls apart in your fingers, Manuela's small plate Southern breakfast fare provides you endless taste experiences – just try to try them all!