Discover All That This Eclectic Neighborhood Has in Store
It's no secret that West Hollywood is home to some of the most exciting and unique forms of entertainment. With the art of performance deeply grounded in the city's roots since its beginning, you can find an almost overwhelming amount of options for entertainment. West Hollywood itself is known for being home to some of the most iconic music venues in the city—discover some of the most notable music venues that West Hollywood has in store!
Troubadour
Since its legendary opening in 1957, the historic has played a formative role in the careers of many artists. This list includes top names, such as Neil Diamond, Elton John, The Eagles, and Guns N' Roses. Undoubtedly, this Sunset Strip venue is an essential mainstay in Los Angeles' thriving musical scene. In the late 1970s and early 1980s, Troubadour featured new wave and punk bands, including Bad Religion, Flipper, The Meat Puppets, Napalm Death, and Redd Kross.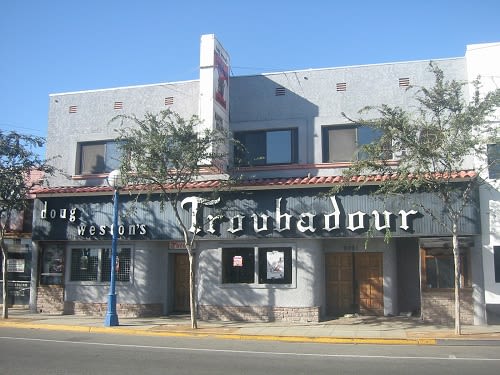 Although seemingly small, Troubadour has the capacity to hold up to 500. The balcony also offers additional seating, although the majority of it is reserved for friends of the band and record label representations. Additionally, this eclectic venue hosts nearly every genre of popular music. With so much to offer, it's no surprise that the Troubadour has been named one of the best music venues by The Rolling Stones.
The Roxy Theater

Located on Sunset Boulevard, has become one of the most famous theaters since opening its doors in 1973. This Sunset Strip Club can hold 500 patrons and is standing room only. The intimate and cozy size of the space enables you to enjoy a great angle of the stage from any spot in the room. This acclaimed entertainment venue has also been a place for comedians, musicians, and actors alike. In fact, during the first few years, the opening acts mainly consisted of emerging comedians, including Jay Leno, David Letterman, and Arsenio Hall. Several stage shows began on this famous stage.

In 1974, The Roxy Theater was the original home of the Rocky Horror Show performance, produced by Lou Adler, in the United States. That single fact was enough to put this venue on the map and, to this day, attract a wide audience. It also enabled the musical to become one of the most recognized and loved performance features of all times. Throughout the years it has been open, The Roxy Theater has housed many talented artists. This extensive list ranges from Neil Young to Prince, Red Hot Chili Peppers and plenty more.

That's not all this famous theater has seen in its day! Frank Zappa—an American singer and songwriter—recorded the majority of his album inside the walls of The Roxy in December 1973. Needles to say, this venue perhaps has one of the most colorful histories in Hollywood.
The Starwood

Although is no longer open today, it still serves as a staple of the Los Angeles music scene. Before it was the Starwood, this location was home to PJ's NightClub, commonly referred to as the city's first discotheque. The club founders later went on to establish Whiskey A Go-Go and The Trip a few years later in 1964.

This spot doubled as a popular nightclub and music venue in West Hollywood and existed from 1973 to 1981. It was located on the northwest corner of Santa Monica Blvd. and North Crescent Heights. Many punk bands and heavy metal bands started their successful careers playing at the club.

In 1973, Starwood was permanently closed by order of Los Angeles County. There were too many citations of underage drinking, noise issues, and complaints from the adjacent residential neighborhood.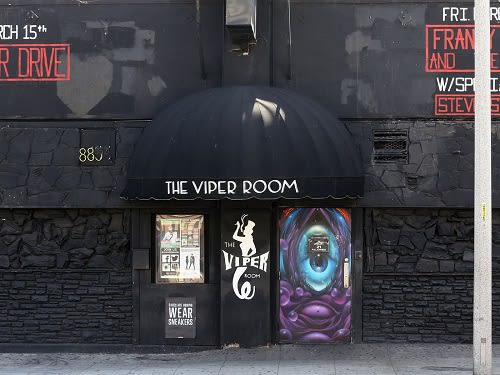 The Viper Room
undoubtedly has quite a Hollywood history since its stellar opening in 1993. Once owned by Johnny Depp, this Sunset Strip venue would have quite a few stories to tell if it could talk. The Viper Room is a treasured live music landmark in the somewhat seedy rock-and-roll history that defined the Sunset Strip. It has seen performances from talented musicians, including Iggy Pop, Courtney Love, and .
Those who have been lucky enough to attend a live performance at this iconic venue can agree that performances here are electric, to say the least. Once the amps turn on, all attention is immediately turned on the stage, where both local artists and notable legends play for the head-banging crowd. For music lovers who can withstand its endless energy, deafening tunes, and ecstatic crowds, The Viper Room is for you.

​​​​​​​These days (before the pandemic, that is), The Viper Room hosts live local bands and scheduled performances by well-known bands and artists. You can find a diverse array of musical genres here, including everything from rock, punk, metal, acoustic, and indie. If you're interested in attending a concert here, be sure to check out their website for advance ticket sales, as these are often cheaper than the door price!

House of Blues

is another iconic music venue that once lived in the heart of West Hollywood. After 21 years of business, the venue officially shut its doors. Although you can no longer attend a concert here, the House of Blues is still considered one of the most instrumental venues in Hollywood to this day.

​​​​​​​In its glory days, this stunning venue was spread over three stories that featured a concert venue, nightclub, bar, and restaurant. First opening in 1994, this venue quickly became a popular spot for musical artists to emerge. The stage was frequented by an array of genres, from rock & roll to gospel, blues and jazz.

​​​​​​​This expansive venue had a 1,000-person capacity and has hosted many concerts. One of the most memorable concerts was the last live performance by Tupac Shakur. Other notable figures who have graced the stage of the House of Blues include Enrique Iglesias, Odd Future, Mac Miller, Lil Wayne, Chris Brown, and Billy Idol.
Rainbow Bar & Grill
is located right next to The Roxy Theater on The Strip. This colorful venue features two stories and plenty of fun to be had. Here you will find a bar, dance floor, and restaurant. The restaurant specializes in Italian fare and offers everything from pizza to pasta. Not many venues on the Strip can compete with the rich history and celebrity attractions that this venue has provided since its opening. On its opening night in 1972, then known as Villa Nova Restaurant, Elton John hosted a party here. This eclectic building has been accumulating legendary history ever since. There is also a rumor that Marilyn Monroe attended a blind date here with Joe DiMaggio in 1952.

Over the years since first opening, this acclaimed establishment has served as a central hangout for various bands and their groupies. This extensive list includes many notable figures, ranging from John Lennon to Led Zeppelin, Alice Cooper, and Elvis Presley.

​​​​​​​There's little that beats a night of good music (live, of course), good food, and good friends. To start your meal at the Rainbow Bar & Grill, consider ordering the shrimp cocktail or stuffed mushrooms. For an entree, there's plenty to choose from, depending on what you're craving. Here you will find sandwiches, salads, pizza, pasta, and burgers—something for everyone! While here, you'll be sure to love the unique and quirky atmosphere.
Whisky a Go Go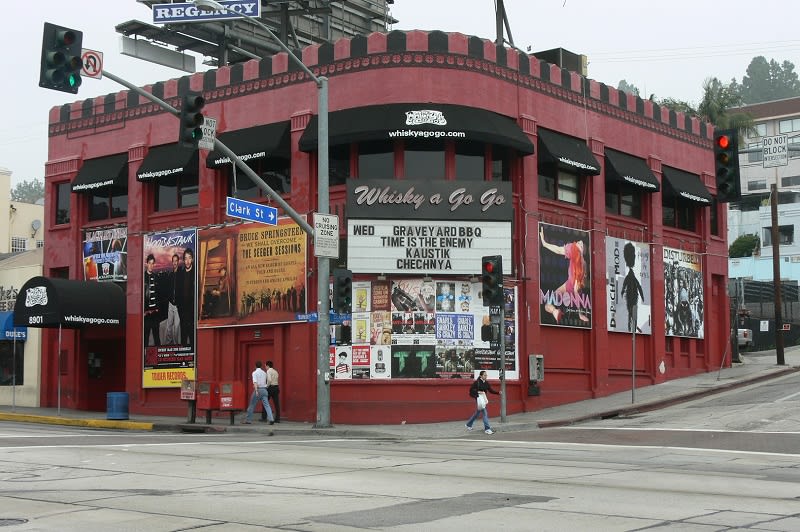 One might say that the rock and roll scene in Los Angeles began when Whisky first opened its doors. , another legendary venue nested on Sunset Strip, was founded in 1964. Despite being billed as a discothèque—suggesting that it offered only recorded music—Whisky a Go Go opened with a live band led by . It quickly became known as a spot that popularized go-go dancing.

In addition to some lively dancing that took place here, Whisky a Go Go has played host to some of rock n roll's most important bands. This list encompasses music legends like The Doors, Janis Joplin, and Led Zeppelin, as well as hosting some of today's up-and-comers.

There's plenty of fun and adventures that are waiting for you in West Hollywood! If you're looking to explore homes for sale in West Hollywood, contact of today. Whether you're looking for a short-term rental or a forever home, this talented team can walk you through the process from start to finish and help you find a place that's right for you. As some of the top West Hollywood real estate agents with decades of combined experience in the real estate industry, Tara and her team can help you find a house that truly feels like home.