It's impossible to talk about West Hollywood (aka WeHo) without mentioning its sprawling shopping districts. Glitzy, glamorous, and LA's epicenter of fashion, art, and culture, this small city is where you get all the cutting-edge trends and exclusive high-end retail shops.

WeHo's design district — wedged between the intersection of Melrose Avenue and Beverly Boulevard — is the breathing canvas for high-caliber fashion, art, design, beauty, and so much more. Little wonder it's home to over 250 luxury retailers alone. "Trends start here," as locals fondly say, and we couldn't agree more.

Step into the streets of this vibrant California city and immerse yourself in the dazzling world of posh galleries and glass-front stores flashing antique decor or bohemian-punk gift items.

It doesn't matter if you're looking for a statement Tiffany necklace to complement that vintage gown you've had for weeks or need some high-impact furniture to level up your home's ambiance. Whatever your desires, WeHo's got something to satisfy your shopping needs. 

Why don't we have a quick glance at some of the top-rated shopping destinations in WeHo. Honestly, you can't afford to miss these places!
L'Eclaireur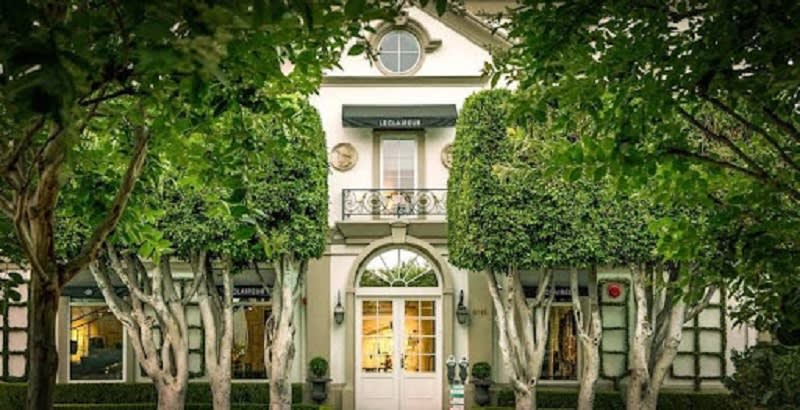 Credit: L'eclaireur, West Hollywood
So we all wondered — as did Meryl Shabani — how a famed Parisian fashion retail store she inherited from her parents would make its seamless import of an extension into the United States. It was no surprise she'd choose glamorous West Hollywood as the ultimate locale.

Spread out over three floors in the Beaux-Arts style, L'eclaireur offers the most exquisite home décor, luxury furnishings, ceramics, sophisticated art pieces, Piero Fornasetti's signature pieces, glassware, and so much more. 

Its Parisian outlets focus mostly on an exclusive selection of fashions from top designers, like Maison Margiela, Zimmerman, Reebok, and Nike. But the West Hollywood branch is more of an interior dècor and furniture shop with a handful of richly curated American and European designer collections.

Stop by this shop for all your silverware, vintage Italian designs, sculptures, and intricate wall art. Perhaps you'll just fall in love with something else that could go well on your dressing table.
Maxfield
More than just a gallery. More than just a mini department store. More than just a boutique.

This iconic luxury destination offers everything from vintage 20th-century furniture to mid-century luxury Parisian pieces sold in a space that resembles an art gallery. You'll find the perfect pieces for your taste, from Waikiki lounge chairs to vintage armchairs, rocchetto stools, and so many others.

At Maxfield, black is chic, so be prepared for the avant-garde, all-black sophistication that is this vintage fortress. From pop-up brands like Fear of God and Enfants Riches Déprimés to curated designer collections like Balmain, Maison Margiela, Dior, and Saint Laurent, Maxfield has got it all for you. And you absolutely can't ignore the vitrines holding extensive collections of antique Hermès bags and Cartier.

Combining haute couture with emerging talents and a tasteful selection of art, this luxury shopping destination drips with luxury and is a must-stop for your high-end fashion needs.   (Image Credit: Time Out)
Garde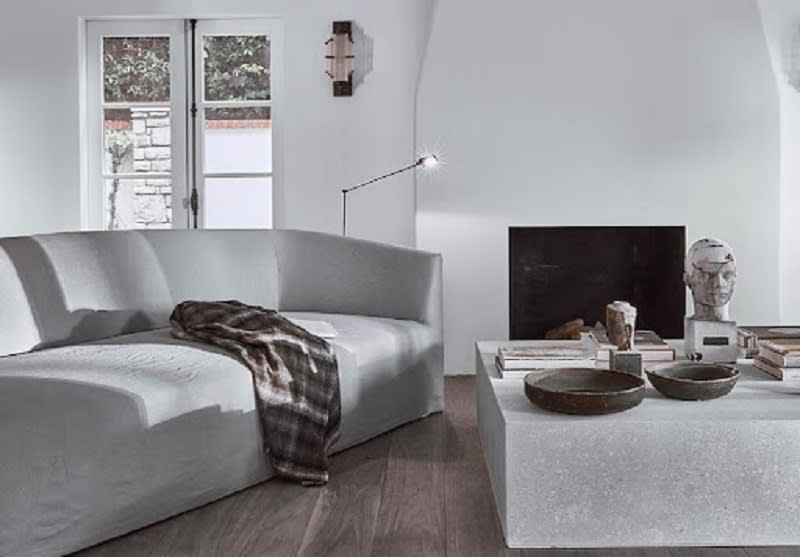 Credit: Gardeshop
Stop here for the whimsical. Stop here for the charm. Stop here for the serenity and calm.

Exquisite tabletop accessories, potpourris, and marble-topped Tom Dixon candles —these are just a few of what luxury Beverly Blvd. Garde offers to customers. Trusted by celebrities, Garde's stock range from a collection of gemstone jewelry to sublime cashmere blankets, beddings, linens, and brass censers. The tiniest piece of detail can change a lot in your home's design.

So why don't you check out this quaint, beige-hued décor store for your next crystal decanter set purchase? You'll probably find something else that catches your interest!
Sunset Plaza
Did you think Beverly Center was the only shopping mall in WeHo? Well, think again. Here's another exclusive shopping area — the answer to all your needs compiled in one place!

Tucked along Sunset Blvd., Sunset Plaza boasts more than 50 businesses ranging from high-end fashion stores to beauty shops, luxury restaurants, and exquisite spas sprawled out over two blocks. 

The mall is one of WeHo's favorite shopping destinations, its sleek, colorful storefronts luring customers to its opulent charm.

Stroll into Sunset Kid's to pick designer outfits for your toddlers and preteens. At Samira 13 Jewelries, you can opt for gem-studded signature accessories or expensive watches and posh sunshades for your next visit to the beach.

At Sheila on Sunset, you'll find a wonderfully curated assortment of chic pieces to revamp your wardrobe. Philip Press Master Jewelers is your premium stop for the most beautifully forged engagement rings, gem-studded earrings, necklaces, and bracelets.

After an exciting day of shopping, drop in for a sumptuous bao and kung pao chicken at Chin Chin or plop down in one of the comfy sidewalk seats at Le Petit Four for some delicious Cali-French fare. You might also want to simply grab tantalizing sushi rolls from Sushiya. The restaurant's got only the freshest seafood, and you would feel so satisfied.   (Image Credit: The Sunset Strip)
Empty Vase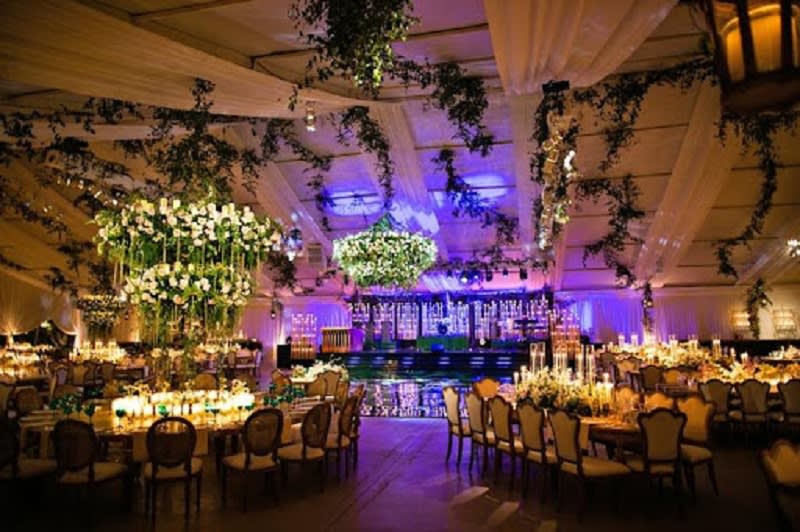 Credit: Empty Vase
Located on Santa Monica Blvd., this luxury flower shop features all types of floral assortments from wedding bouquets to a collection of orchids in unique colors and different sizes, classic blooms, and gift candles.

Whether you want fresh flowers in crystal vases for your living room or twisting floral vines that trail up your wedding canopy, Empty Vase will offer you only the best and fresh seasonal flowers, professionally arranged to fit the mood or style you desire to convey.

Walk into this snug store today and find the best way to give your home, office, restaurant, or hotel a custom design with the most luxurious florals uniquely picked and arranged just for you.
Beverly Center
If you're looking for all your favorite luxury brands in one place, this is the place to be. A sleek, modern shopping mall — eight floors high at the edge of WeHo and Beverly Hills between La Cienega and San Vicente boulevards — Beverly Center seamlessly brings together a collection of the finest famous retail brands in the world. 

The mall features luxury, contemporary and fast fashion finds, the best dining options, home décor, and hardware stores. All the big fashion names are here. From Balenciaga to Burberry, D & G, Fendi, Prada, Louis Vuitton, Tiffany, Gucci, Salvatore Ferragamo, Victoria's Secret, and 100+ more. Beverly Center is also home to department stores like Bloomingdale and Macy's.

For your luxury furniture, be sure to visit LR Homestyles by Lisa Raye. Peep her exotic mattress collection with its first location in Beverly Center featuring US handmade mattresses. You'll also find A|X Armani Exchange on the 6th level right near Bloomingdale's Court, Aldo, Tazga, Politix, and Sprinkle Cupcakes ATM.

You might be enticed by the idea of upgrading your device to a new one at Apple on level 7, a few steps away from the upscale Solstice Sunglass Boutique, Michael Kors near Grand Court and Banana Republic.

Level 8 is home to Forever 21, Vans, Uniqlo, and H&M. You can't afford to miss out on the deluxe dining options too. Stop by at ABSteak by Chef Akira Back for a perfect blend of Korean barbecue and classic American steakhouse. Dine on an exclusive patio at Tocaya Organica, or try out some seasoned seafood at Yardbird Southern Table and Bar.

Be sure to make your experience at Beverly Center count by checking out as many places as you can. You never know what you can find!

The mall is open daily from 11 a.m. to 7 p.m. on Mondays to Saturdays and 11 a.m. - 6 p.m. on Sundays.   (Image Credit: Los Angeles Times)
The Detox Market
Of course, this list would be incomplete without mentioning a top-notch skincare destination. Established in 2010, The Detox Market prides itself on being the world's best clean beauty marketplace.

Offering botanical-infused skincare to combat the saturation of toxic ingredients in women's skincare, this luxury brand offers premium, organic skincare products, cosmetics and makeup, lotions, and creams.

The Detox Market also sells organic and vegan lines like La Bouche Rouge (Nicolas Gerlier refillable makeup line), Odacité, Kjaer Weis, Lily Lolo, Vapour, Goop, Josh Rosebrook, Kypris, and at least 20+ others.

Don't hesitate to stop by near Beverly Hills Juice Club to browse all the exquisite green beauty products.

Only a proper exploration of the vibrant streets of West Hollywood can do the city justice. From modernist furniture shops like Design Within Reach or Woven Accents on Melrose Avenue to fancy Restoration Hardware and Cycle House — these are just a tip of the sprawling, trendsetting iceberg that is WeHo.
Are you seeking homes for sale in West Hollywood CA, Contact Luxury Homes + Spaces today. As top-producing real estate agents in Southern California, Tara Hotchkis, Brent Fuchs, Sham Nooristani, and Brian Griffin can help you find a property that's perfect for you.